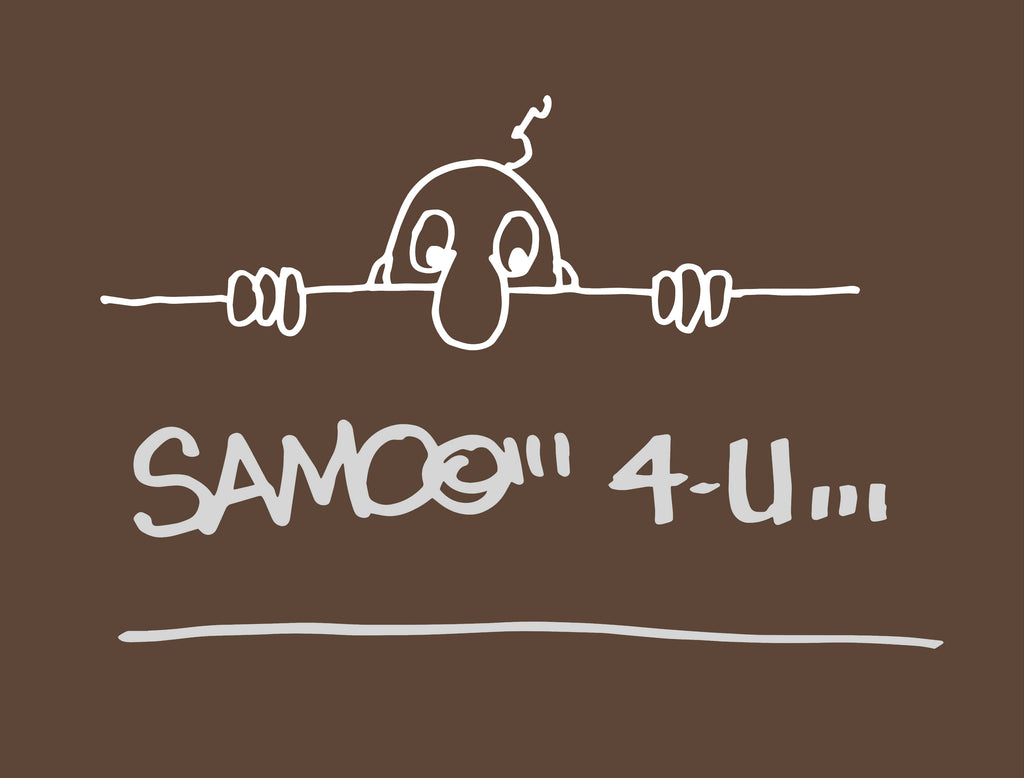 Al Diaz - SAMO 4-U ... & KILROY
SAMO 4-U ... & KILROY is a one layer, hand-pulled screen print available in two colors, white on brown, and black on white.  19x25" on French 100lb paper.  Edition of 20 each. Signed and numbered with a PSP blindstamp 
Al Diaz is best know for his collaboration with Jean Michel Basquiat on SAMO©, graffiti that appeared in lower Manhattan from 1977 to 1979. SAMO© initially became known because of its wit and sarcastic humor; but became a globally recognized graffito after 's rise to fame.
A prolific and influential first-generation NYC subway graffiti artist, who later became a text-oriented street artist, Al Diaz's career spans 5 decades. He currently works with WET PAINT signs used throughout the New York City subway system. After cutting out individual letters to create clever, surreal and sometimes poignant anagrams, he hangs the finished works in subways stations throughout New York City. His WET PAINT work was  featured in the 21st Precinct Street Art Event ( July,2014) , a solo show at "Outlaw Arts"  (March, 2015) and  will appear in the upcoming book, "Street Messages" by Nicholas Ganz.
He has been a featured speaker on a variety of panel discussions, including at The New School, The Museum of the City of New York, and NOLA Arts Festival in New Orleans.