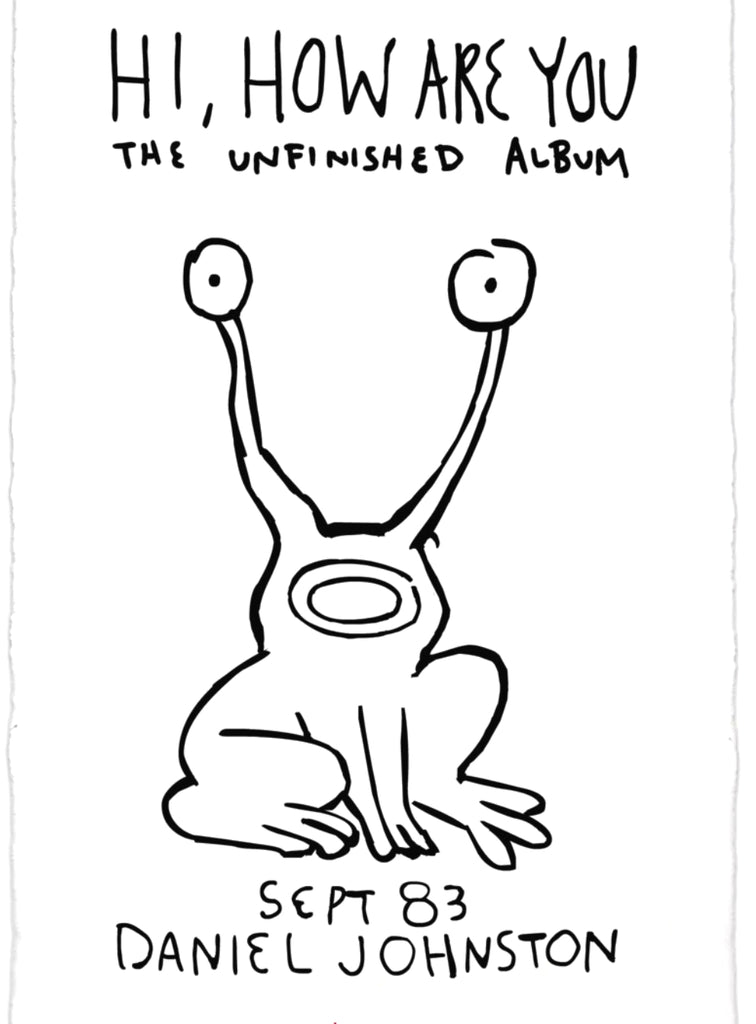 Daniel Johnston - Hi, How Are You?
"Hi! How Are You?" is a screen print of the cover from the classic album recorded and released by Daniel in 1983.  This is the first time this image has ever been released as a screen print, and we're absolutely honored to be working with one of our personal heroes.
The image has gone on to become as famous as the record itself, with a mural in Austin, Texas, and worn as a tee shirt by musicial visionaries such as Frank Ocean and Nirvana's Kurt Cobain
These hand-pulled screen prints are on 22x30" 250 gsm Stonehenge paper with two deckled edges.  Hand signed by Daniel with the PSP blind stamp.  Edition of 50.  Limit of one per household.