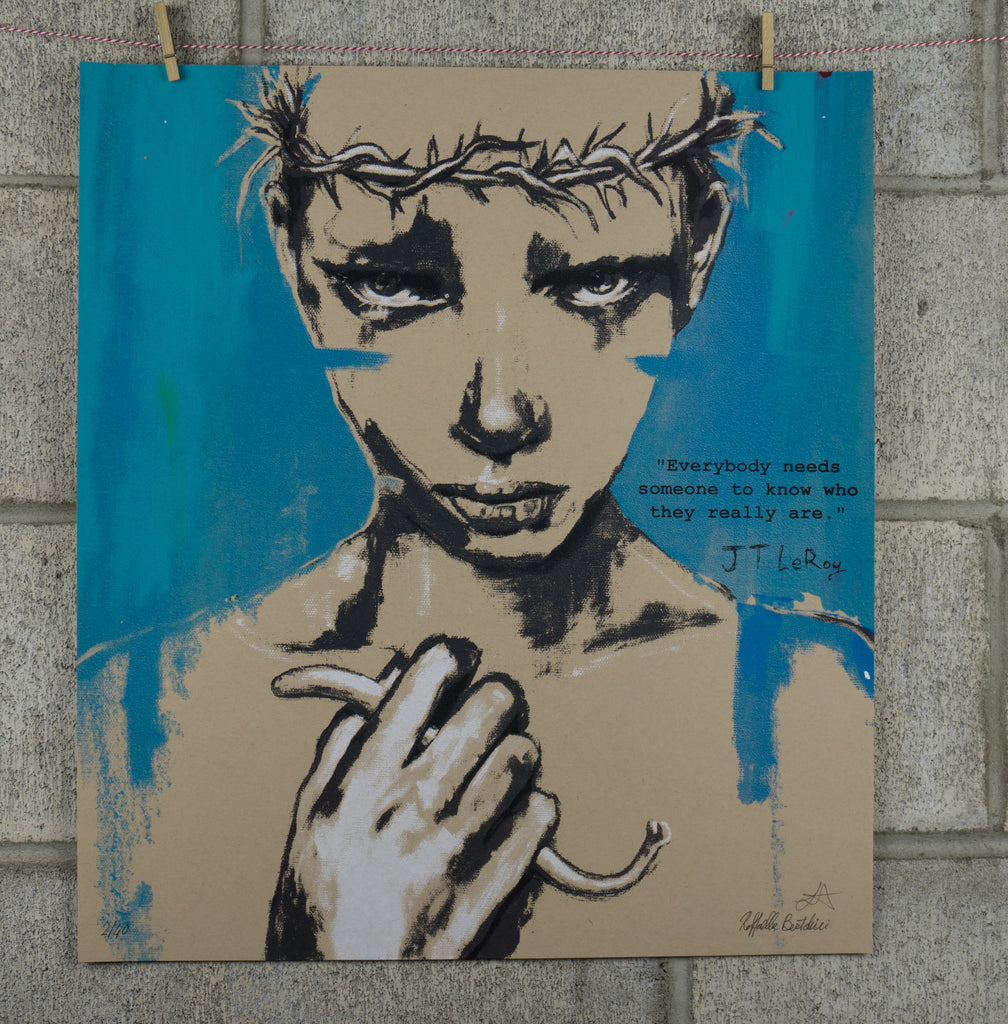 JT LeRoy x Raffaella Bertolini
Two storytellers have joined forces to create this outstanding limited-edition print. UK-based artist Raffaella Bertolini is famed as the creator of her own brand of "Psychedelic Pop Art"; her work has been showcased at London's renowned Saatchi Gallery and is treasured by collectors worldwide. American author Laura Albert is creator of the legendary literary avatar JT LeRoy – a unique artistic saga that has been the subject of the feature documentary Author: The JT LeRoy Story as well as narrative films. Her fiction SARAH and The Heart Is Deceitful Above All Things is available internationally in print and as ebooks and audiobooks.
This indelible portrait captures the poignancy and enduring spirit of the elusive JT LeRoy; each unique print in this limited edition has been signed by Raffaella Bertolini and Laura Albert. Available here!
Signed by both Laura Albert and Raffaella Bertolini and printed on 270gsm French archival paper, the prints were created using 7 layers of acrylic and transparent inks, giving each one a singular look with a completely unique background.  Approx. 19 x 21.25".