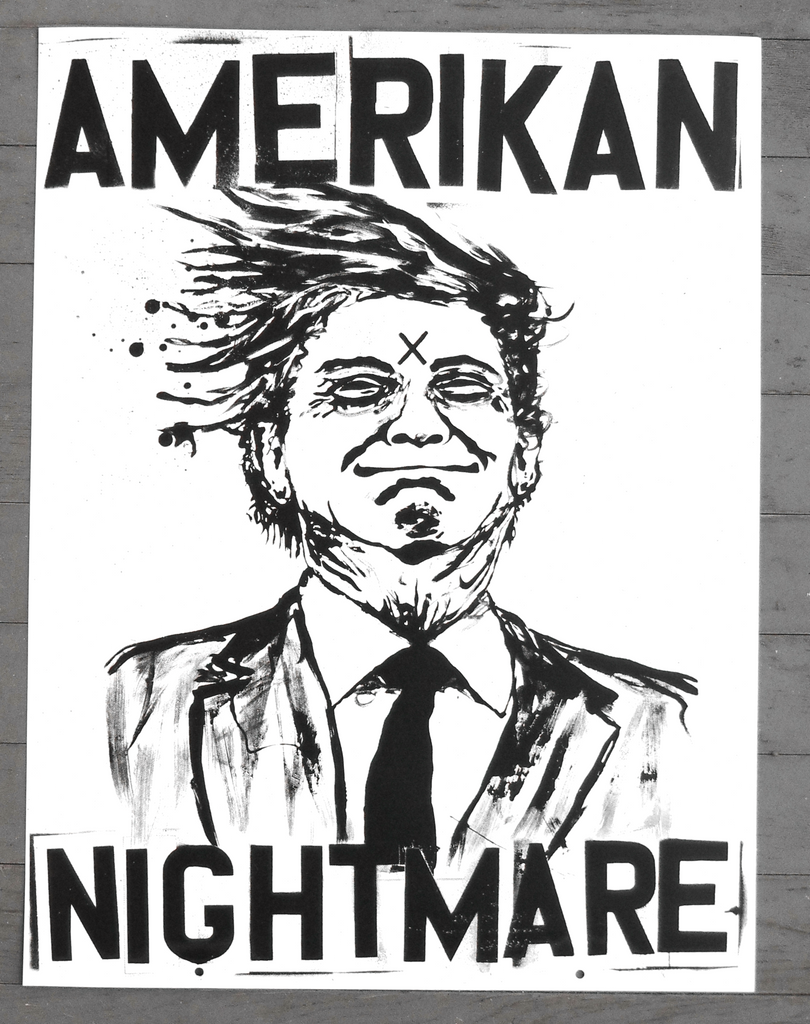 Scout - AMERIKAN NIGHTMARE
"Amerikan Nightmare". Some protest signs for the march on January 21st in NYC, Washington DC, and elsewhere. Let's get this fool out of office as soon as humanly possible.  
We're giving these away FOR FREE to pass out at the January 21st rallies.  Just cover shipping.  If you want to throw us a few bucks donation, it will go to making more.
These are hand-pulled screenprints on high quality 19x25" French Paper Co. paper based on an original painting by Scout.  Unsigned, open edition (limited time).
*Please order a max of 2 from this site (to fit safely in a tube).  If you want a larger order for a local protest, please contact us directly
(sorry - delivery by the 21st can only be guaranteed in the U.S.)